ABOUT REBECCA L. MATTHIAS
Rebecca's passion is helping families and individuals ensure that their loved ones will be protected today and for years to come. By guiding her clients through the process of making informed decisions, Rebecca ensures her clients have made the best decision for their families and loved ones. Her legal expertise includes family protection, wealth preservation, and values-based planning, as well as all aspects of trust and estate administration.
Rebecca L. Matthias graduated cum laude from the University of California, Los Angeles with a Bachelor's Degree in Political Science, and earned a Juris Doctor from Pepperdine University School of Law. While attending Pepperdine Law School, Rebecca was on the Dean's List for high scholastic achievement, and she was a staff member of Pepperdine's prestigious Law Review Journal. Rebecca was also on Pepperdine's National Moot Court Team, where she placed first in the National Constitutional Law Competition at the University of North Carolina, Chapel Hill. Rebecca also received a Certificate in Dispute Resolution from the nationally top ranked Straus Institute for Dispute Resolution.
Rebecca Matthias was born and raised in San Carlos, CA, and currently resides in Redwood City with her husband and young sons. She is a member of the California State Bar, the United States Central District Court, and the San Mateo County Bar Association.
If you would like Rebecca to come speak at your group about estate planning topics such as wills and trusts or planning for growing young families, please contact us directly.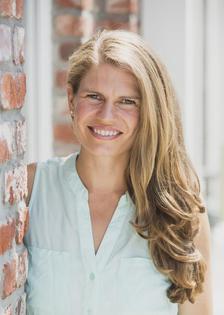 After working with Rebecca to establish a family trust my wife and I have become massive fans. Rebecca is a pleasure to work with and one of the best attorney's in her field. We trust her implicitly to help guide our family should it be needed. Her mastery of the subject, professionalism and genuine care for her clients sets her apart from others. Sounds corny, but we are proud to be her clients.